Long may you run
Historical Tourdates of The Crazy Monster Martin Experience. Today, X years after. Long may you run.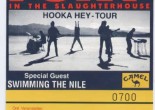 Every Generation Got Its Own Disease… Zum Thema, was man heute rückblickend ändern würde, fügt er schmunzelnd hinzu: "Den Bandnamen! Aber das hatte damals auch zwangweise was mit Alkohol zu tun. In Amerika haben uns […]
Sep, 27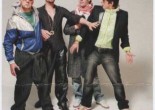 Der Aufbau der Bühne hatte am Mittwoch 17.09. im Schlossgarten begonnen. Nach 3 Tagen Geschraube und Geräume war es dann endlich soweit, die Fantastischen Vier betraten die Bühen und bescheerten osnabrück das bisher größte Open-Air […]
Sep, 20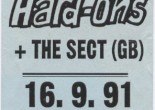 Like The Stooges, the Hard-Ons were too raw, too earthy and way too honest in their representation of real rock n' roll youth culture for most folks. [last.fm] …für mich nicht!
Sep, 16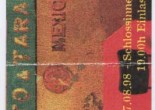 Nicht in der Titty Twister Bar, nur im Schlossinnenhof…
Aug, 27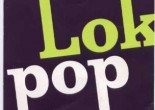 Das Lokpop Festival fand neben der Kleinen Freiheit am alten Güterbahnhof in Osnabrück statt, das linup 2006 konnte sich sehen lassen: Blumentopf, Blumfeld, Clueso, Düsenjäger, Gods Of Blitz, Good Witch, Robocop Kraus
Aug, 26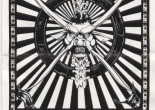 Beste Vorband ever: Union Carbide Productions!!! Be myself again! Danach hat Monster Magnet das Fiz zerlegt… Life is sweet As sweet as hell Dig yourself, baby
Aug, 20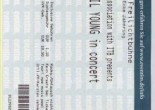 2008 auf meinem Geburtstag im Hamburger Stadtpark! Gerade findet die aktuelle US-Tour mit Crazy Horse statt, hoffentlich kommt das Pferd dann auch über den großen Teich. 2008 Special Guest Wolfgang Michaels A Day in the […]
Aug, 13